I started this blog in December. This week, it passed the 10,000 view milestone. Those can't all be my mom, right?
My friend Sam said he was at a friend's house the other day, and they had my blog open, cooking a recipe from it. I didn't even know the friend.
I've been pitched to feature bands or item giveaways. (Which was funny to me, since I pitch people to review records all day.)
Those three things caused me to take a step back and say:
"Whoa. People read this thing?!"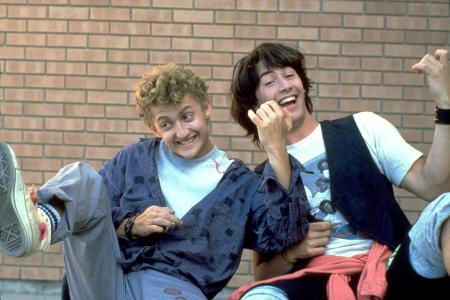 "People read this thing!!!"
Wait, where was I going with this? Not this post, but the whole blog?
Let's go back in time:
Around November of last year, I looked at the two hundred or so vintage items leftover from a brick & mortar vintage boutique venture with one of my best pals. (Awesome experience, but not sustainable when you're already at one job 40+ hours a week and another 10+ and working your boutique in any remaining hours...) I looked at the leftover items filling my house, then looked around at my Athenian friends and neighbors who didn't buy this stuff the first time around. I was too
stubborn
ambitious to just give the stuff away, and decided I'd start an online store in 2012. Who would browse this store? An audience I hadn't built yet. First I'd start a blog about vintage style (hence the name.) Later, I'd launch the shop.
Pretty soon I realized I was posting a little about vintage, but mostly, I was posting the things I liked, and making the kind of blog I'd like to read. And it was fun. (And I sort of forgot about that online vintage store I was so hot to make. Perhaps by the end of 2012?)
I read music blogs all day long at work, and style, DIY, and food blogs on my own. While a lot of fashion magazines have a little music corner, and some style blogs post a song a week, realizing that there weren't many blogs for girls with big record collections and
clothing hoarding problems
larger-than-average wardrobes brought some lingering feelings to the surface...
A year or two ago, I started to feel self-conscious about dressing up or dressing "girly." I think sub-consciously, I felt like if I looked too feminine, people wouldn't take me seriously when it came to my knowledge of or job in music. Maybe I'm way off here, and maybe it's like a blemish only you notice, but I've even caught myself looking at girls dressed up at shows, and thinking to myself "she must be lost" so I'm probably not the first person to think or say something like that. And that's not okay. Being girly because you feel like it doesn't mean you don't know your sh*t.
At first I felt like I needed to pick a niche, instead of just blogging about things I like. Music blog, or crafty/style blog? But you can have a cake in the oven while you alphabetize your hundreds of records. You can wear heels to a good show. You can blog about your outfit or what record releases you're anticipating this week. Or you can not. Your skills, hobbies and interests don't have to be mutually exclusive. I hope this doesn't come off as a soap box, since it's still a weird feeling I'm trying to figure out. I'm still petrified to do outfit posts, for fear that people I know might think I'm shallow or vain, or think I'm less competent at something for getting excited about clothes.
If I had to choose a niche, it would be women who are into music and vinyl, and are also into clothes and making things by hand, but I'd rather not have to choose. I'd rather post about the things I like, and see who likes those things, too. Maybe working in an industry that focuses on bloggers and online content has made me over-think all of this.
This is the most personal post I've made so far, so I hope I haven't bored you. Or if I have, maybe you're just not the audience I'm posting for, whoever that will turn out to be.
Kind words about this little blog from smart women (and dudes) I respect gives me the confidence to quit second guessing myself and post something as long as I like it. Seeing the returning reader stats gives me the energy to keep it up. Whatever "it" will turn into.
So, thank you.
You're righteous.