The Muppets
in the theaters right now, I think Miss Piggy deserves a nod. This gal is glamorous year after year and knows what she wants. Really doesn't seem to age a day, either!
According to
Muppet.Wikia,
"From modest beginnings (which she is quick to gloss over), Miss Piggy first broke into show business by winning the Miss Bogen County beauty contest, a victory which also marked her first meeting with the frog of her life,
Kermit
(whom she often calls "Kermie"). The rest, as they say, is history (and a lot of juicy gossip, too).
In 1976, Miss Piggy started out in the chorus of
The Muppet Show
. Thanks to her charisma and a correspondence course in karate,
[1]
Piggy made her presence known and soon became the lead chanteuse and femme fatale on the show.
In her interview on
Take Two with Phineas and Ferb
, when Phineas asked what it was like to grow up on the farm, Piggy replied "Very humbling... I don't like being humble, so I got out fast."
In 1998, Miss Piggy had her own perfume released titled "
Moi
."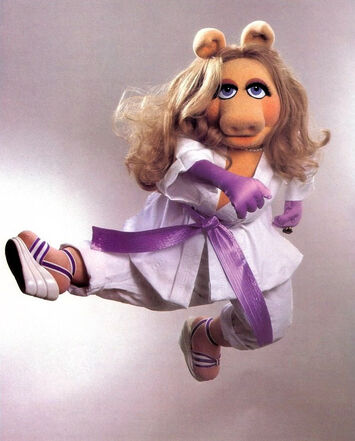 From
Pigs In Space: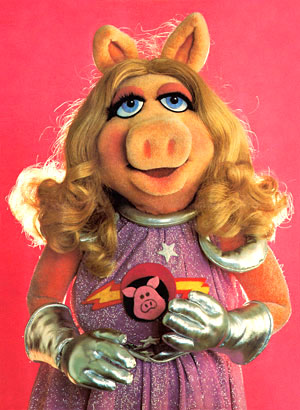 With Johnny Cash: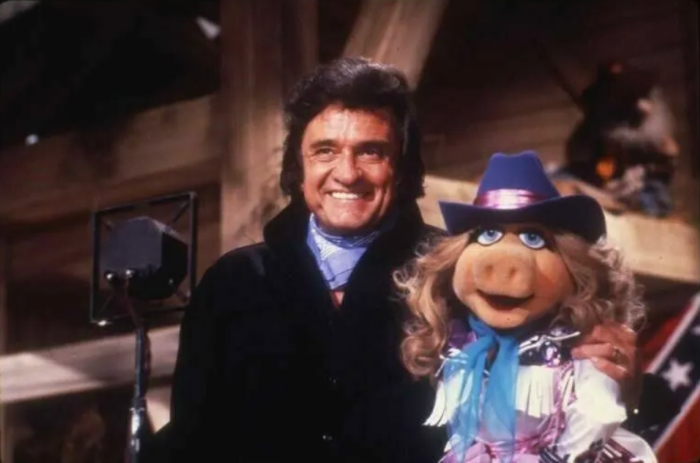 Miss Piggy with adoring guests George Hamilton and John Ritter: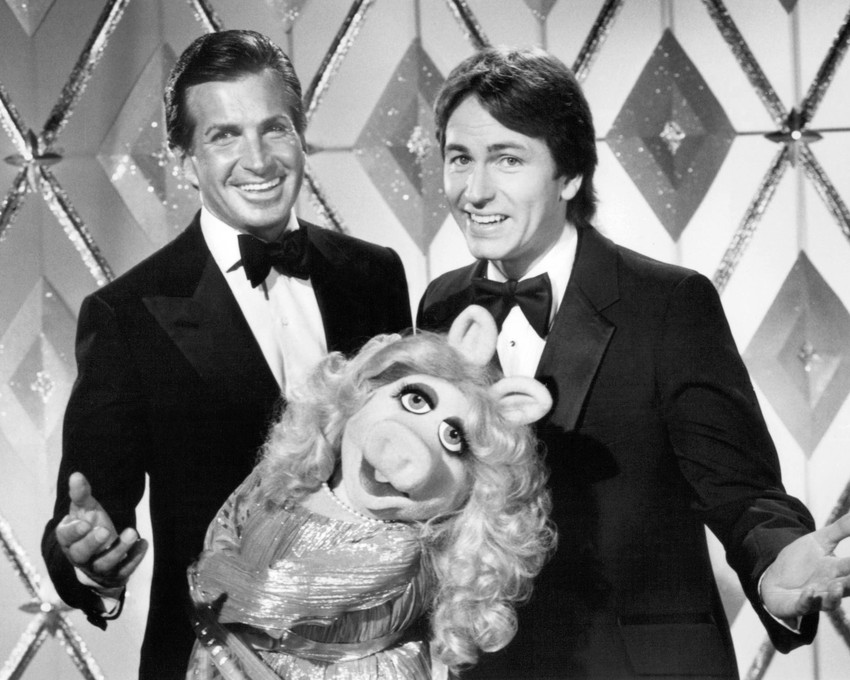 As the Wicked Witch of the West: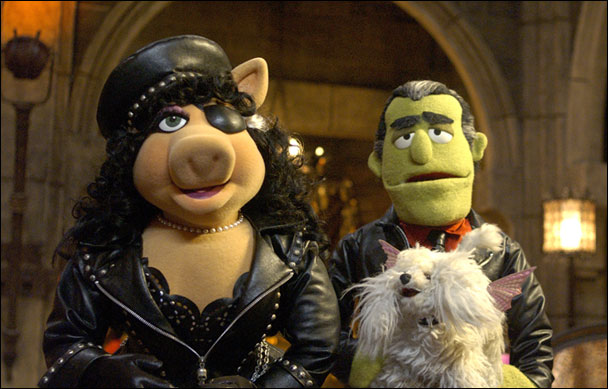 Piggy advises to "snackcercise:"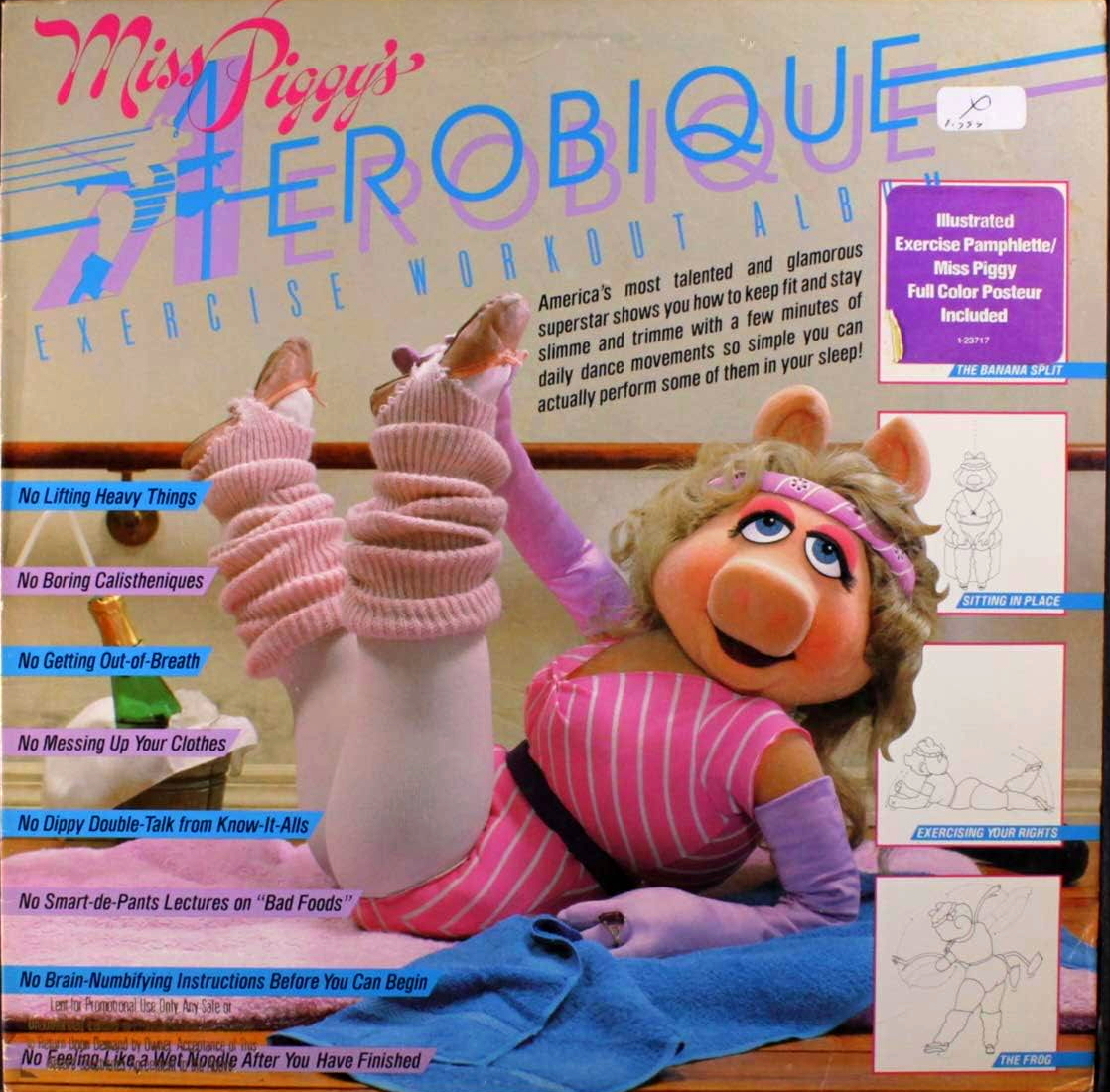 And her own line of OPI polishes, out right now to celebrate the movie: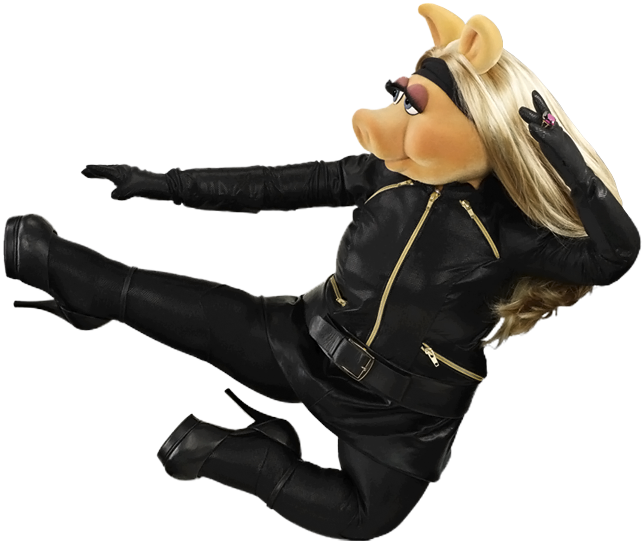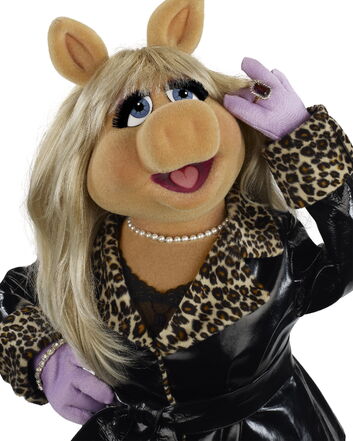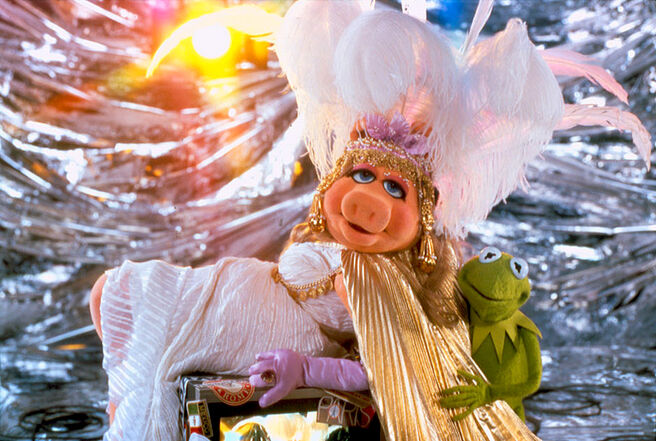 As Wonder Pig: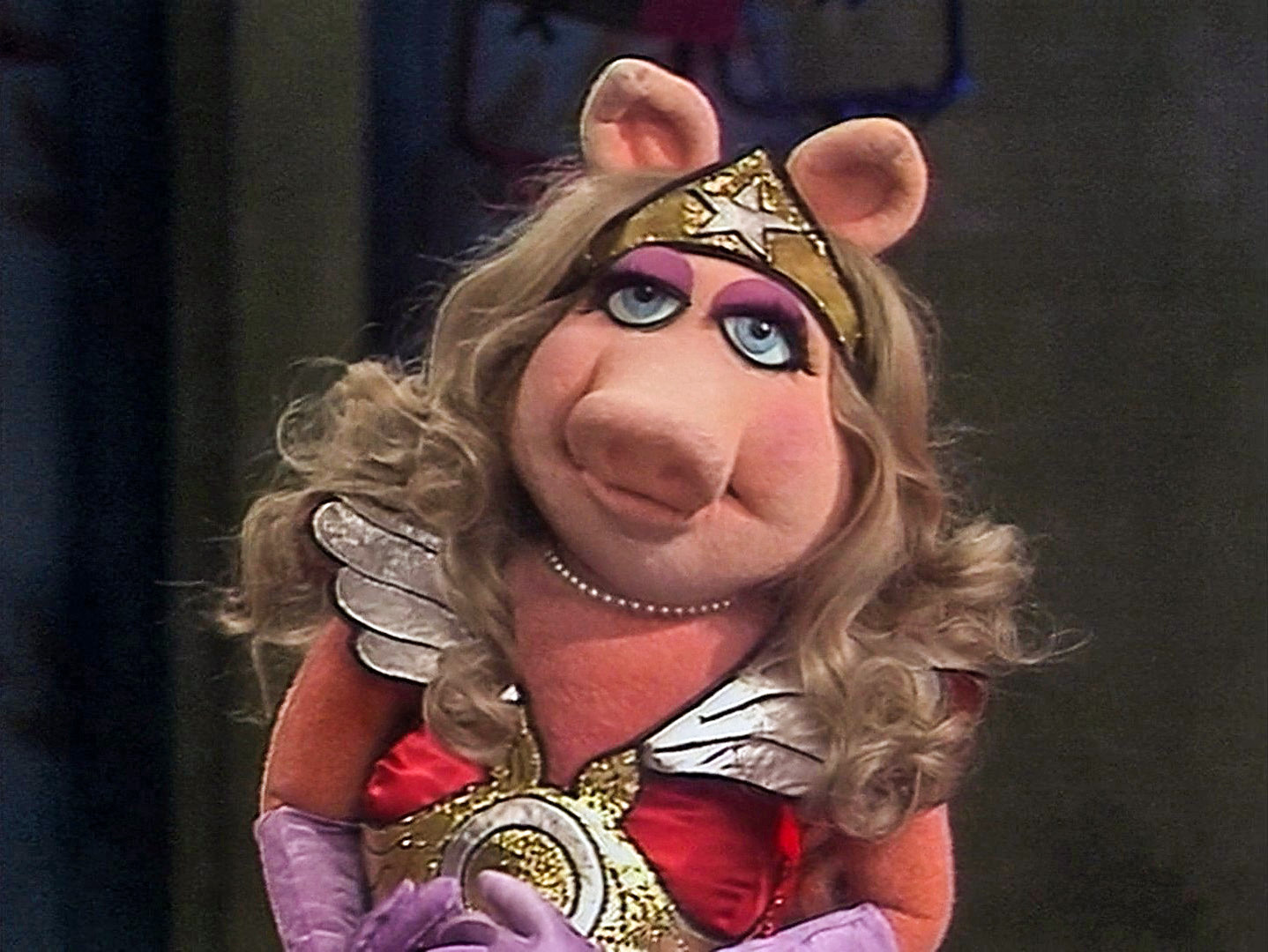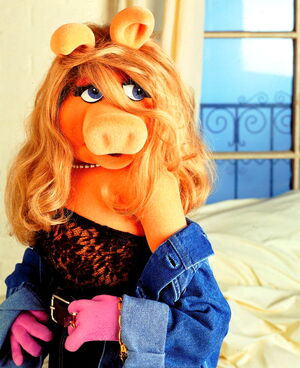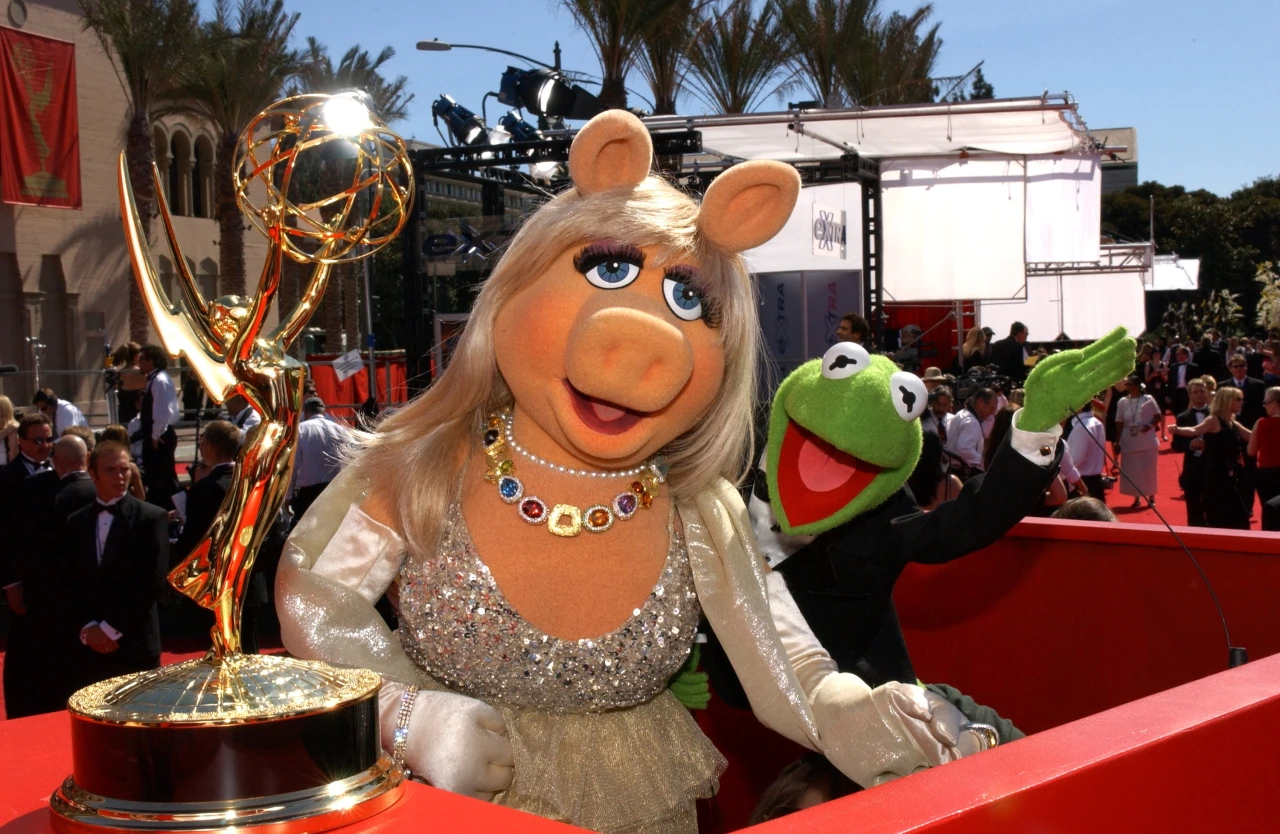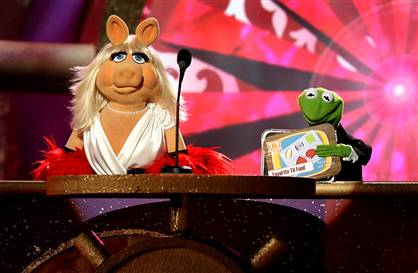 As Wonder Pig: