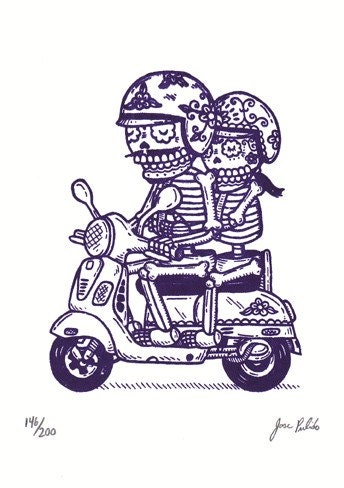 Being a broke twenty-something, collecting these $10 prints from Jose Pulido's
Mis Nopales Etsy store
over the years is as close as I may every come to "art collecting."
I've always been drawn to Dia de los Muertos imagery. I think it's the idea of celebrating and honoring those have passed on in a colorful way instead of dark mourning that appeals to me so much.
I bought the scooter print above a few months ago as a gift for the dude, and have a few others grouped in my hallway. I love the affordable price, the small size, the color choices, and the happy skeletons enjoying an afterlife. Each print is a limited run, so I've waited too long, and missed out on a few in the past (particularly Luke & Leia) but the shop is regularly updated with new designs. Smaller card-sized prints will run you $4.
Sorry for the small images! Couldn't find larger ones in his shop.
This Luke and Leia buttons are only $2.50 for the set!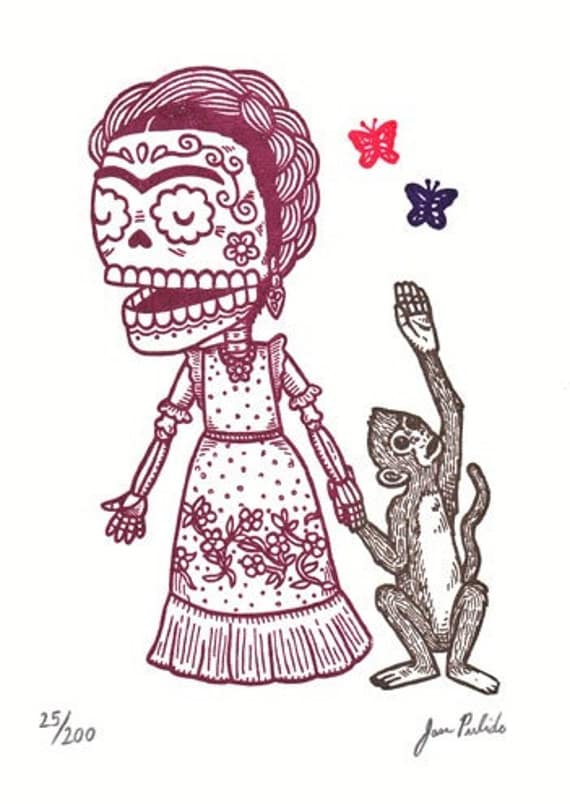 Summer of Love limited edition: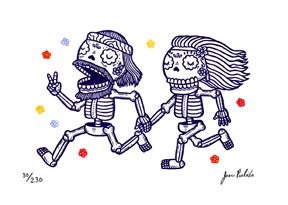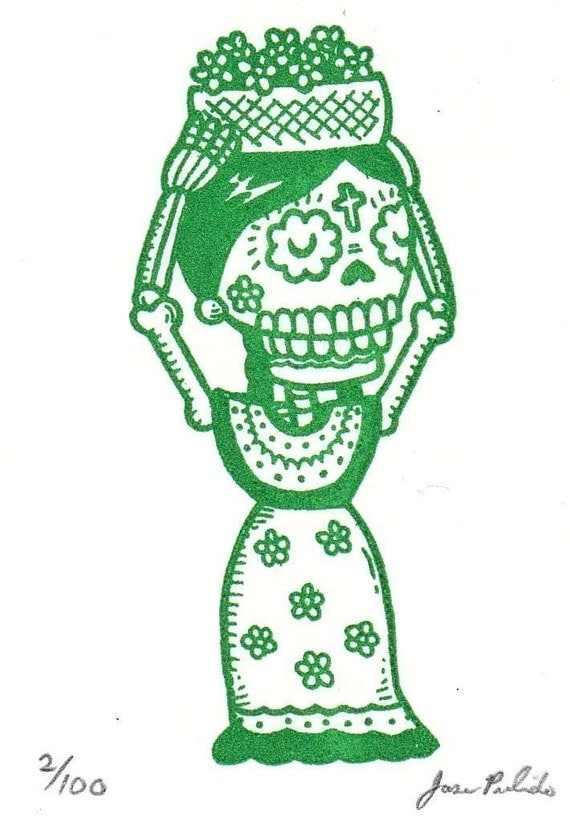 This biking skeleton made a great gift for my cycling enthusiast roommate.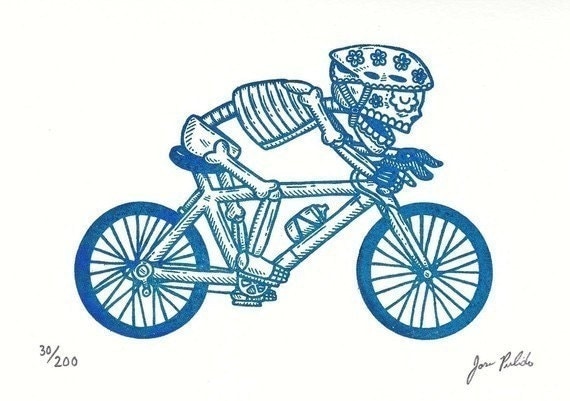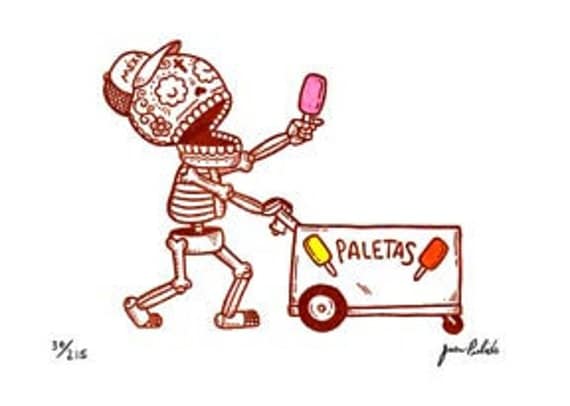 This one sits on my desk at work: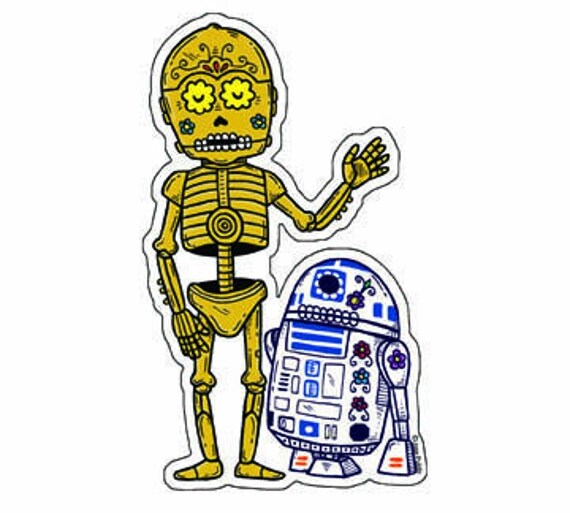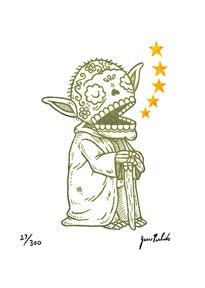 Buddy Holly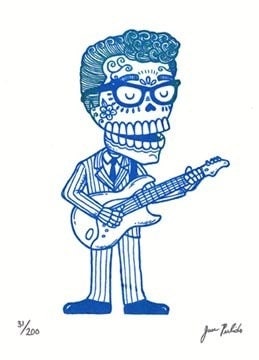 George and Abe